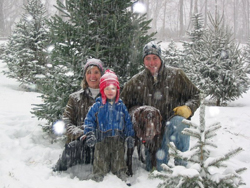 Deeply Rooted Farms LLC, is a family run pick-your-own strawberry farm in Harwinton. We operate a second generation choose-and-cut Christmas tree farm and we also raise pumpkins, specialty gourds, and winter squash. Deeply Rooted Farms has the distinction of being one of the first and only farms in Connecticut to offer extended strawberry harvest from as early as the end of May until hard frost in the fall.
Our farm was started in 1973 when our first Christmas tree stand was established by Jonathan Sederquist as a youngster and his family. Applying what he learned as a teenager working on a local farm, Farmer Jon launched a small, yet very successful, strawberry business during his years as a college student. In 2006, Farmer Jon and his wife, Patti, incorporated Deeply Rooted Farms LLC, taking the farming activity to a full-time family business and began specializing in strawberries, a line of edible fall ornamentals, and Christmas trees.
Our passion for raising strawberries has brought us to where we are today. We are preparing more fields to actively manage crop rotation and avail new grounds for expanding our berry operation. Please stop by for a visit, meet the family, and be sure to try the best tasting strawberries you've ever experienced!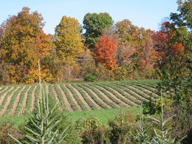 Please check our "News from the Field" tab or Facebook to receive the latest updates, harvest conditions and news from the farm.